The Computer History Museum Presents
An Evening with Jean Jennings Bartik – 1945 ENIAC Programming Pioneer
October 22, 1008 — 7:00pm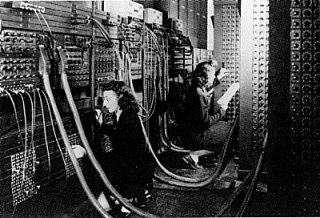 Computer History Museum | Hahn Auditorium
1401 N. Shoreline Blvd. Mountain View, CA 94043 Directions
Wine provided by The Mountain Winery
To register: click here or call (650) 810-1005.
Register now, since space is limited and please spread the word! Blog about it, send to your friends and family, and post on your favorite newsgroups. This is a very special opportunity to learn about computer history from a woman who made it happen.
We hope to see you at this celebration of pioneering women in computing – an event 60 years in the making!